Your gameday gear is waiting on eBay.

Preceding the seminal Suns banger, "I'm a Suns Fan," was this collection of Phoenix favorites, "Sunsational Sounds." The CD, released in 1996, includes all of your arena favorites, as well as classic Phoenix Suns highlights.  Included is the drafting of Dan Majerle, the 1976 NBA Finals against the Celtics, and of course, Al McCoy. This auction includes the disc only, and can have a place in your 8 disc CD changer in your 1987 Nissan Stanza, complete with Blue Thunder subwoofers, for a twenty dollar bill.

Famed California poet Tupac Shakur once wrote, "all eyez on me." No doubt he was clad in vintage Zubaz pants. How popular was the company? They sold 100 million dollars worth of merchandise in 1991 alone. These pants, of the Phoenix Suns variety, are a size large and show visible wear and fading according to the seller. That, nor the stain on the back, prevented "invtgwetrust" from coming up with the $47 price tag, after shipping.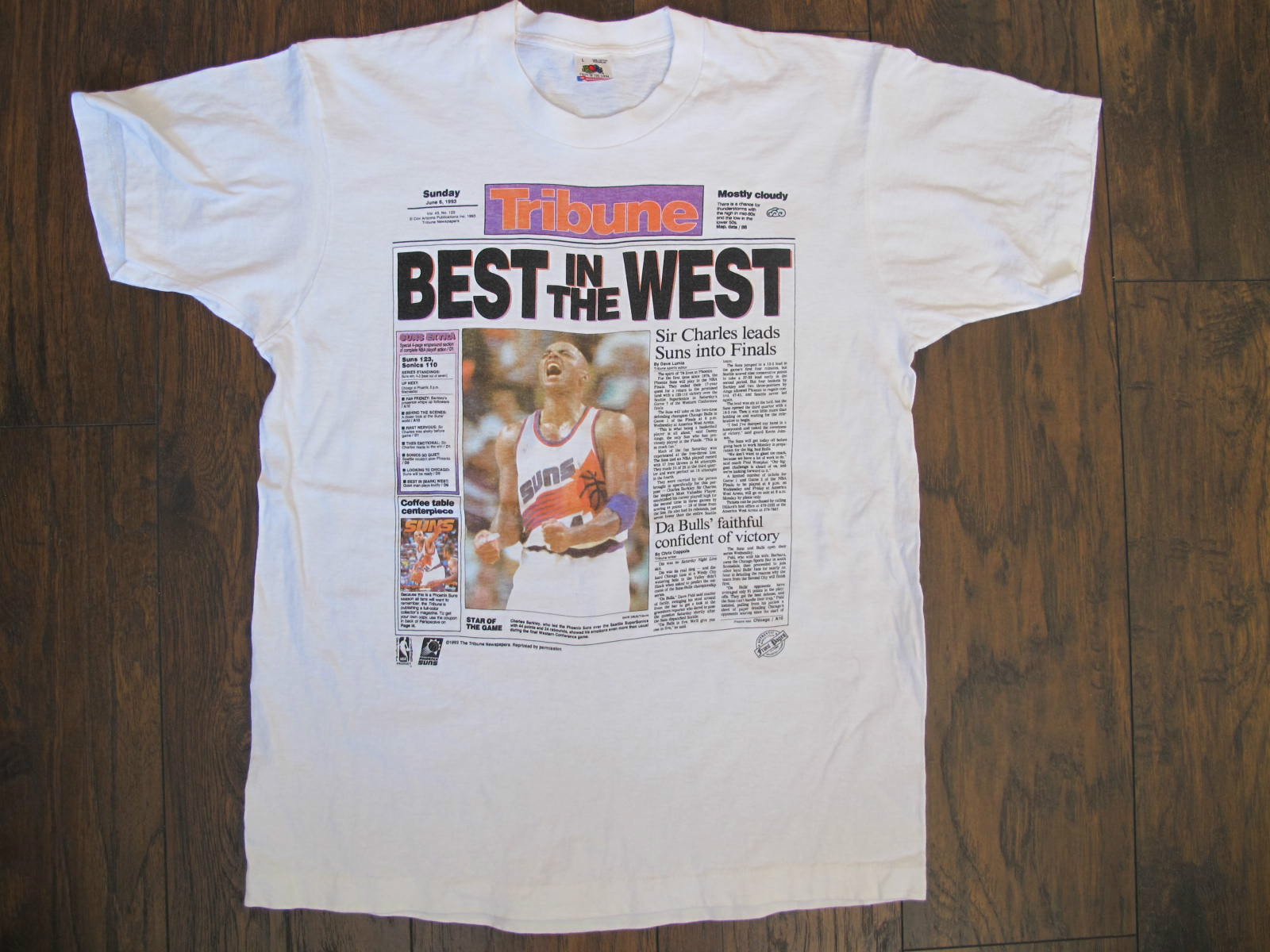 For the Suns fan who needs the appropriate shirt to go along with his vintage Zubaz pants, here's a t-shirt featuring the front page of the Tribune following Phoenix's defeat of the Seattle Supersonics in the 1993 Western Conference Finals. The Suns advanced to play the Chicago Bulls in the NBA Finals, and I choose not to further comment on that series. Pair this with the above pants, and fellow fans will think you came to US Airways Center in a time machine.  35 bucks using buy it now, after shipping, is the damage. That includes no mention of "visible wear, fading, or staining."

Commemorate the 1977-78 Suns with this vintage beer can featuring the Suns schedule from that year. This was the 10th NBA season for Phoenix, and it wasn't a terrible one. The Suns finished 49-33 before bowing out to Milwaukee in the first round in a three game series. Paul Westphal and Walter Davis where named All-Stars, and Davis was selected as Rookie of the Year, joining Alvan Adams as the second Sun in three seasons to be honored. The Suns finished second in a Pacific Division that did not have a team finished below .500. The tab is intact, as this beer can has been opened from the bottom, because you will not tolerate the integrity of your vintage NBA schedule beer cans being compromised. Bidding starts at three bucks, another three to ship.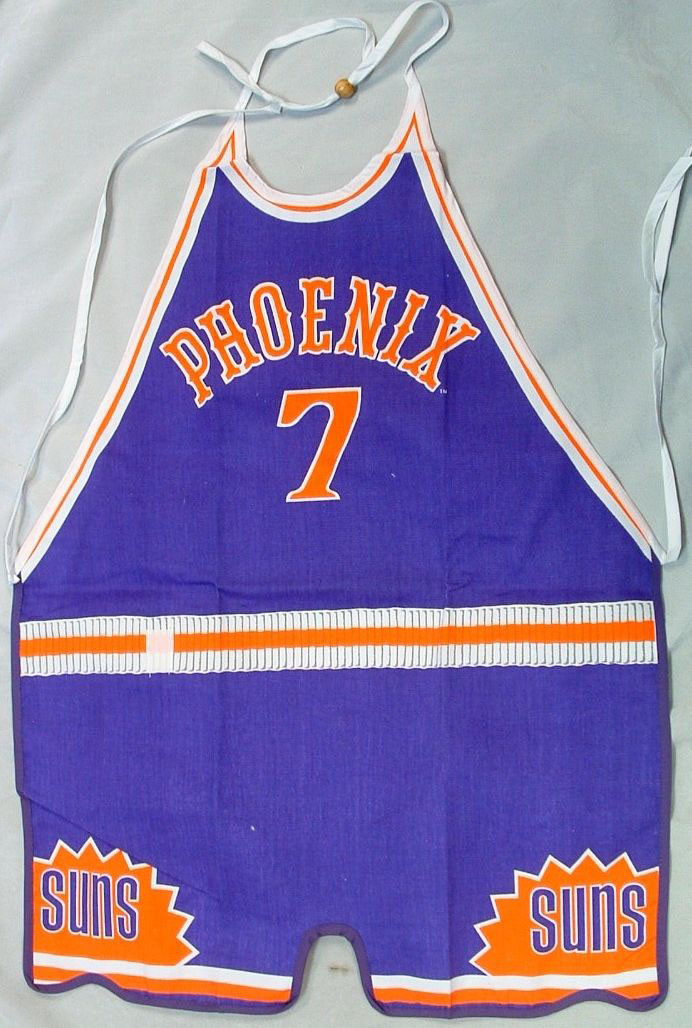 Ok, so as goofy as this item may be, it's perhaps the best buy this week.  Kevin Johnson throwback NBApron, showcasing the short shorts, without actually having to risk a wardrobe malfunction. I originally found this with a $15 price tag, did a little more research, and found out it can be had for less than $10. Obviously, manning the grill at home in this is a no-brainer, but 1000 BSTOS bonus points to the fan who dons this to a game next season. 500 more if there's a sign that ties it all together. Like "Grillin' Grizzlies." Or, "F*** The Lakers."